Bilingual services in Japan
EXPERTS IN BUSINESS IT SET UP & RELOCATION, SOFTWARE & HARDWARE, NETWORKING & CLOUD SERVICES, AND MORE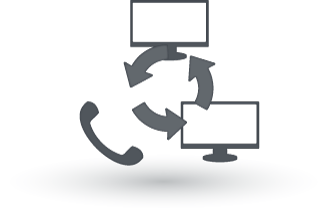 GET YOUR IT SYSTEMS SET UP AND WORKING IN JAPAN
IT support should be stress free and plug-and-play. When building our own business, we were frustrated with vendors who lacked professional oversight for a growing company.
We saw that a lot of our international clients faced similar challenges, so we decided to share our solutions and trustworthy IT professionals with our clientele.
Whether you are setting up or moving your office, need data, communications or audio visual services management and related infrastructure support or other technology and infrastructure related, tell us about what you need so we can advise and assist you to quickly achieve the results you desire.